Herbst Kinsky advises APEIRON Biologics on its EUR 11.9 million financing round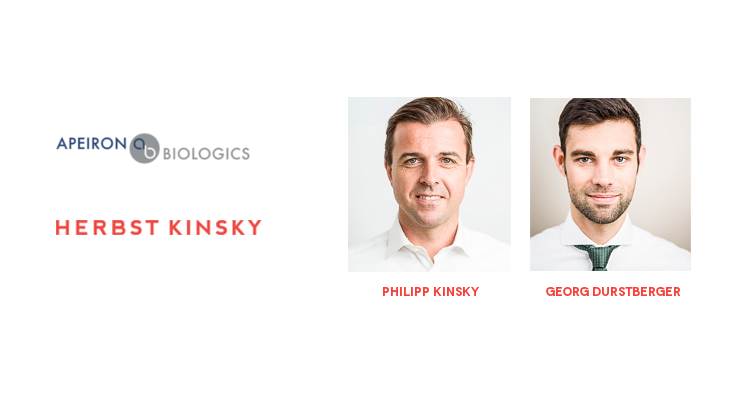 Herbst Kinsky advises the Viennese biotech company APEIRON Biologics AG on the rights issue with a private placement of EUR 11.9 million, with Vienna Insurance Group as lead investor of the financing round with approximately EUR 7 million.
The funds from the largest financing round in the history of the company are to be used for the further development of the drug candidate APN01 for the treatment of COVID-19 diseases and other ongoing projects in immune oncology.
"Since Herbst Kinsky foundation 15 years ago, biotech companies such as APEIRON have been among our most important clients. Not only the high international reputation of the Austrian biotech scene is particularly gratifying for us, but also the fact that it is possible to conduct research in Austria that has the potential to play a decisive role in overcoming the COVID-19 crisis," said Philipp Kinsky, partner at Herbst Kinsky.
Herbst Kinsky's team was led by Philipp Kinsky with the support of Georg Durstberger.